San Diego's Largest Rummage Sale Since 1927
Annual Rummage Sale
San Diego's largest rummage sale, started in 1927, will be held again on March 12 & 13, 2022, in the Activity Center (2145 Park Blvd., east side of Balboa Park) in Balboa Park.  New and gently-used merchandise, including jewelry, art/frames, antiques, collectibles, furniture, sporting equipment, holiday and home décor, kitchenware and small appliances, toys, electronics, books and clothing will be sold to raise money for Balboa Park and community non-profits.
The Thursday Club, a group of volunteers dedicated to educational, cultural and civic community involvement and leadership for nearly 100 years in San Diego, has returned almost $2 million to Balboa Park and the community through club activities.
Each year, half of the proceeds of the sale go to benefit a variety of programs and projects within Balboa Park, and half goes to support non-profit organizations in the San Diego community.
DONATIONS:
Thanks for your interest in supporting our annual Rummage Sale.
We will be accepting donations at our sale venue site, the Balboa Park Activity Center 2145 Park Blvd.  Sunday March 5 -Wednesday March 9.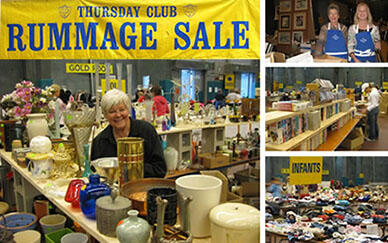 Time lapse video of the 85th Annual Thursday Club Rummage Sale
The Thursday Club
94th ANNUAL RUMMAGE SALE
Largest Thrift Garage & Estate Sale in Southern California!
Saturday & Sunday March 12 & 13, 2022 (updated June 2021)

Thank you for your support!
Location
Balboa Park Activity Center
2145 Park Blvd., San Diego, CA, 92101
(located at the corner of Park Blvd.
and Inspiration Point Way)
Google Map
Parking and Admission are free.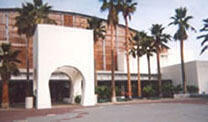 2020 Grant Recipients
Community & Balboa Park Non Profits
Balboa Park Conservancy
The Comfort Cub
Episcopal Community Services
Media Arts Center San Diego
Operation HOPE
San Diego Junior Theatre
San Diego Model Railroad Museum
San Diego Natural History Museum
San Diego Rescue Mission, Inc.
Serving Seniors
Young Lions Jazz Conservatory
Benevolence Grant
If your 501(c)(3) organization would like to apply for funds from The Thursday Club Foundation, please see The Thursday Club Foundation page HERE