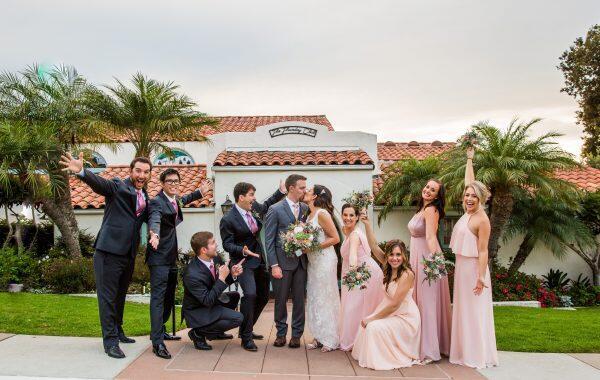 Our delightful event location offers both indoor and outdoor space for your wedding, celebration of life, or other special occasion.
The Thursday Club
The Thursday Club was formed in 1921 when four young women proposed the beginnings of a club that would combine social activities with worthwhile civic and benevolent projects. It wasn't until 1927 when The Thursday Club was granted the deed to a large parcel of land on a choice spot in the Sunset Cliffs area of Point Loma by the Pantages, Mills & Shreve Company, that they would realize their dream of having a clubhouse to call their own. Today, the Clubhouse is renowned as a beautiful San Diego wedding and event venue with timeless Spanish architecture and expansive ocean views.
Join The Thursday Club members and friends as we mark 100 YEARS of Volunteerism, Philanthropy, Community Service, Civic Pride and Friendship.   Our LIVE virtual Centennial Celebration is on February 4, 2021 at 10:00am.
Virtual Centennial Celebration LIVE February 4, 2021 10:00am
Annual Rummage Sale
Due to the pandemic restrictions and limitations on gathering, sadly we won't be able to hold our annual rummage sale THIS YEAR. The rummage sale will be back in 2022 to serve our community! More Information